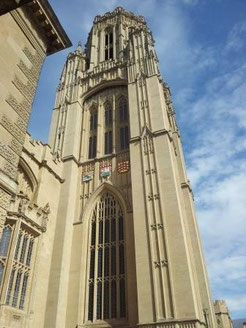 Last summer, I returned to Bristol University to teach on the pre-sessional 6 week course with CELFS (Center for English Language & Foundation Studies).
In week two, I had my lesson observation with CELFS deputy director, Maxine. She picked up on something I do in most of my classes - nothing! 
We talked about this "technique" of staying silent during the post-observation meeting and she subsequently asked me to share what I "don't do" with colleagues at one of our weekly CPD sessions. Reaction to the ideas I presented was so positive, I felt spurred on to continue talking about teacher silence with a wider audience.
So here I go, with this blog, sharing how I have developed my own teaching practice which seems to help students learn more autonomously. Over the course of blogging, I will write about how I came to work this way - I needed to learn the technique where many teachers, I'm sure already do this intuitively. If, however, you are a teacher who enjoys talking as much as I used to, there could be some nuggets here to help you break the TTT habit.
Clearly, there is more to doing nothing and staying silent.  Asking simple, clear questions is a key element of the technique. Posing incisive questions facilitates holding a still, thoughtful space which enables students to think generatively. Which is the aim in the academic setting, right? We want our EAP students to think beyond the boundaries of what is to what could be - to go beyond repeating what they've been told to allowing their own thoughts and ideas to evolve.
As the pieces come together, I am developing a way of teaching which is founded on the belief that there is brilliance in each student which can shine when given the time and space to think. Through generative listening, students can think safely, without judgement or interruption. With quiet encouragement and an environment of ease, students can explore their ideas and build their academic confidence.
This is what I want to investigate. How far do these ideas work successfully in reality? So far, from what I have seen and the feedback I have received, teaching within such a thinking environment works well. Walk with me a little while on this journey and test the waters of silence for yourself.
''Ease creates. Urgency destroys. When it comes to helping people think for themselves, sometimes doing means not doing''    Nancy Kline
---