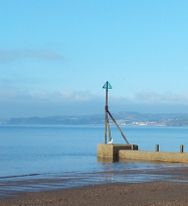 Here's a thing, the more you explore an idea, the more you come across other ideas in a similar vein. It is very rare to see a completely new concept; so many ideas overlap with other thoughts, beliefs and philosophies. Which is just what I see with a Thinking Environment and Mindfulness.
In the coming blog posts, I want to capture examples of where such overlaps occur. Here's the first one which initially gave me the idea, an article from MindShift / KQED News website: "Slowing Down to Learn: Mindful Pauses That Can Help Student Engagement."
It reviews the book "Mindfulness for Teachers: Simple Skills for Peace and Productivity in the Classroom," by Patricia A. Jennings. (See Vimeo clip below). Here are a couple of quotes which emphasise my point:
"...when we have more time to process information, the quality of our thinking and learning improves."
"...during the pauses, you and your students are not "doing nothing." Your students may be considering several alternatives; they may be mulling a picture over in their mind; they may be making associations, comparisons, and contrasts. They may be trying to drudge up the right word from their vocabulary. When we give them this time, their processing becomes richer, deeper, and more abstract. When you rush through a lesson, you may deliver content more quickly and efficiently, but your students may not absorb the content very well, if at all."
Pretty much exactly the point I learnt from Nancy and pass on in my talks with colleagues about staying silent in class. If we want to demand high and push our students to think deeper, we have to give more time and space to for them to think and process.
---
In the spirit of reader engagement, I've added this short video! It is a book promo clip but might just whet your appetite to explore the ideas of mindful teaching. I know mindful / thinking environment practice helps me to stay focused on the individuals in my class and to manage lessons accordingly.

---